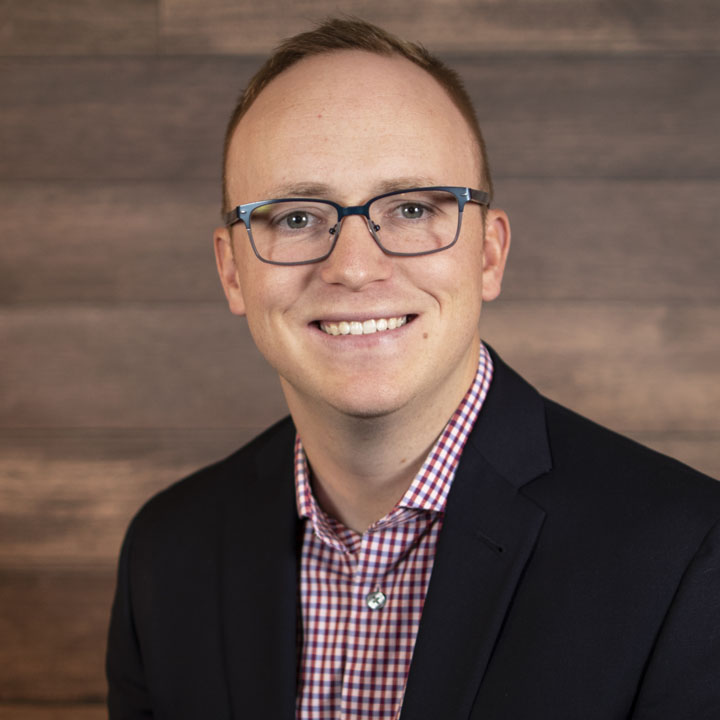 Senior Mortgage Advisor
NMLS# 2119761
Nolan joined the Café Lending team in 2021. His previous experience in the mortgage industry started with Café Lending's parent company, GVC Mortgage, where he split time between the accounting and secondary marketing departments. Nolan was approached by Susan with an incredible opportunity to join the Café Lending team, and he couldn't say no. Nolan is a licensed Loan Officer who loves to help borrowers navigate through the pre-approval process, an accepted purchase contract, and any other situation where he is able to crunch additional numbers for our borrowers.
Nolan earned his undergraduate degree from Hanover College in Communications and Business, and he then went on to obtain an MBA from Greenville University in Illinois. He continues his education with C.E. classes each year so he's always aware of updated underwriting guidelines.
After work hours Nolan enjoys spending time with his wife and son along with their extended families and close friends. He is an avid sports fan who loves catching any game whenever he can, and he enjoys Mexican food more than the average person.